Shared Disk Architecture
Pay only for what you use. Decoupled storage and compute architecture lets you scale compute resources based on demand ensuring no CPU is ever wasted.
Fast Queries on Object Storage
Search indexing re-imagined and re-designed from the ground up to ensure subsecond latency on slow disks or object storage like Amazon S3.
Stateless Search
Any search instance can serve any request. Adding instances or storage takes seconds and no additional operations. Total flexibility, every step of the way.
Powered by Rust and Tantivy
At our core we use Tantivy, the Rust search engine library designed to drastically reduce CPU and RAM usage. SIMD instructions included, no GC.
Make your search highly cost-efficient to ensure no data is left unturned, no question is left unanswered
The new way to search petabytes in seconds
As opposed to traditional search technologies designed for high QPS on limited volumes of data, Quickwit is optimized for search on raw data where QPS remains low but volume is limitless. Leverage Quickwit's core architecture in Rust and Tantivy for optimized CPU and processing power, to execute queries directly on object storage for improved performance at a fraction of the usual cost.
See in Action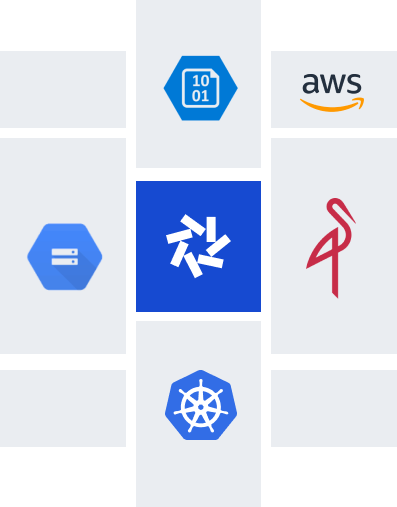 The technological building block optimization for your data analytics solution
Quickwit is a building block designed to replace traditional search technologies deployed in log management platforms, data analytics solutions, and data lakes. To ensure better performance and cost-efficiency no matter the volume at hand, simply deploy Quickwit's cloud native and vendor neutral technology onto your existing stack using your object storage of choice (Amazon S3, Azure Blob Storage, Google Cloud Storage, MinIO...). Your data, your way.
Read More
Open and Free Community Based Software
We believe a company's success lays in its ability to hone all of its data. We also understand that building and maintaining an end-to-end search and analytics solution is already tedious enough without having to add vendor lock ins or black box architectures. That's why we, at Quickwit, build and deliver community-based software that is open and free. Search is only the beginning.